Sourcing
At this stage in our sourcing  journey we are honored to work with the best coffee farmers in the world - whether it's Geovanny Liscano's family farms in Inza, putting out some of the most intense, stunning Colombian coffees we've ever come across, or the Yosatatu community coffees, led by Madelina Lopez to become some of the smoothest, sweetest Mexican coffees we've ever tasted - the producers with which we have long term purchasing relationships (in a fresh harvest framework) are farming the best coffees in the world, and as a result are receiving the highest premiums (outside of the auction context) for their product. Our importing partners are committed to the necessary farm level investments, financing mechanisms and education to ensure these coffee producers are (year after year) continually getting access to the highest premiums possible for the coffee they are producing.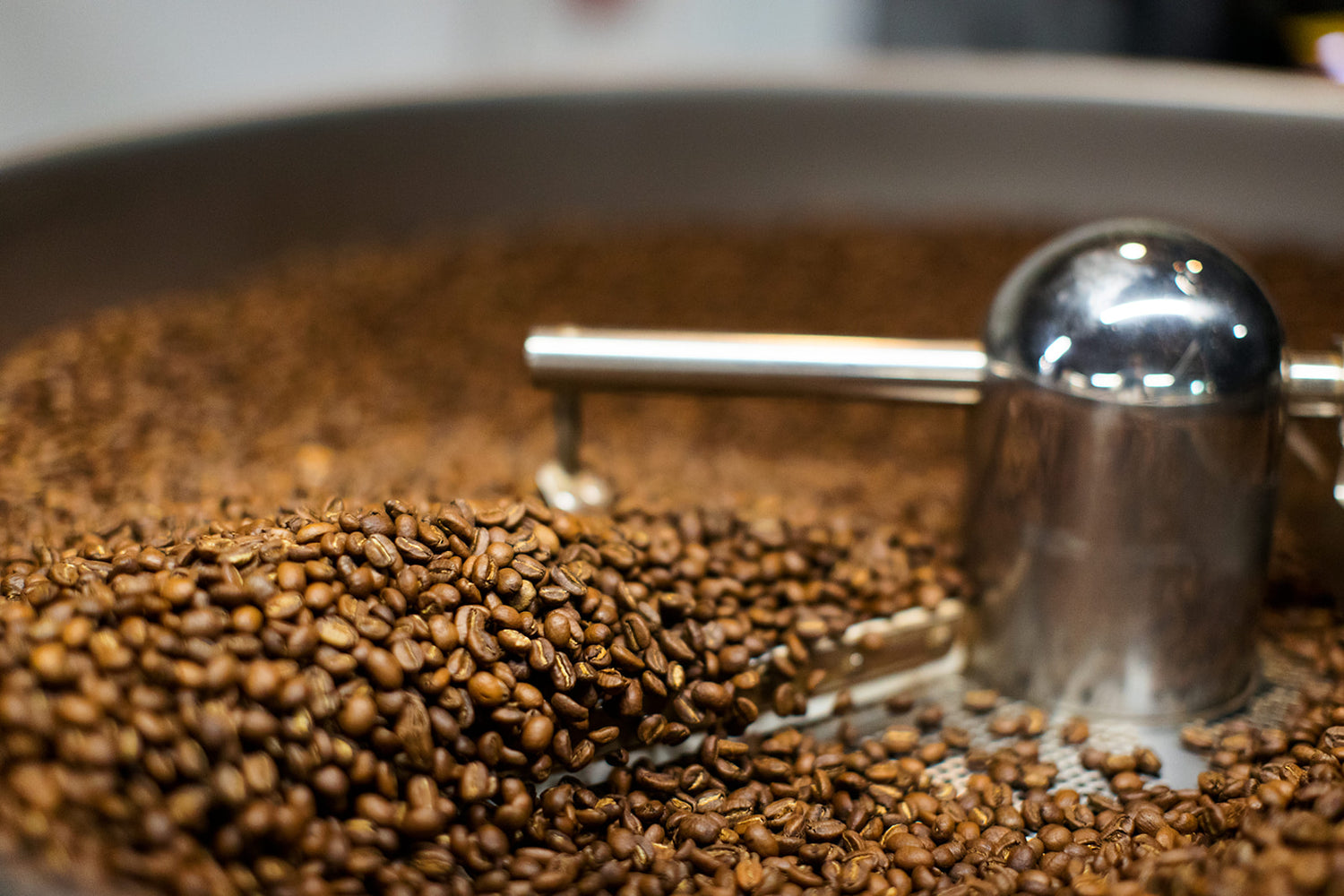 Roasting
Starting with the highest quality raw (or 'green') coffee means we need to roast (or cook) the coffee in a way that brings out everything that is possible in the specific harvest we have received in our roastery. We do this with a combination of constant sensory evaluation + software calibrated with our roasting system. We use this combination to make ongoing micro adjustments (sometimes as small as 10 seconds, or 2% more airflow) to continually track and present a coffee from the moment it arrives in our roastery, to the moment we take it off the menu in anticipation of the next fresh harvest arrivals. Just like any great chef, learning to work with the ingredients in our roastery (fresh crop coffees) takes time, dedication and passion. Our roasting team loves the coffee we get to work with and feels honored to continually hone our craft to make sure these coffees bring delight to our guests (you!)
Delivery
Delivery speaks to the final piece of the coffee journey, getting the coffee from our roastery to you! There are so many ways we are able to 'deliver' coffee. Our coffees are individually dialed to prepare for you (in our various cafes) as espressos or filter coffees. We brew our coffees as an ingredient to blend with milk and scratch made syrups to create a rotating list of seasonal beverages. We weigh out individual bags of coffee that we sell off our shelves and also box up with postage for shipping. Each delivery mechanism requires focus and commitment to make sure the coffee is presented to the end user (you) in a way that is delicious and delightful. Our retail and our roasting teams have been committed (for many years now) to continually learning all the nuances being excellent in all the unique ways we have the privilege of delivering coffee to you!
Dive Deeper
Read more about some of our favorite coffees from our Coffee Sourcing Partners "Red Fox Coffee Merchants"
The Kanzu Harvest

We first encountered Kanzu in 2007 when Red Fox CEO and co-founder Aleco Chigounis tasted it at the Golden Cup competition, a predecessor to...

Read More

Peru Harvest

Valle Inca is one of our most important partners anywhere in the world, in terms of both history and the quality of the coffees we buy. We've grown...

Read More

Oaxaca Harvest

When we first started sourcing Oaxaca coffees, I felt that part of our efforts were to reverse the declining production of the truly singular and classic...

Read More